Thursday, February 1st 2007
Oh, no. Not that one!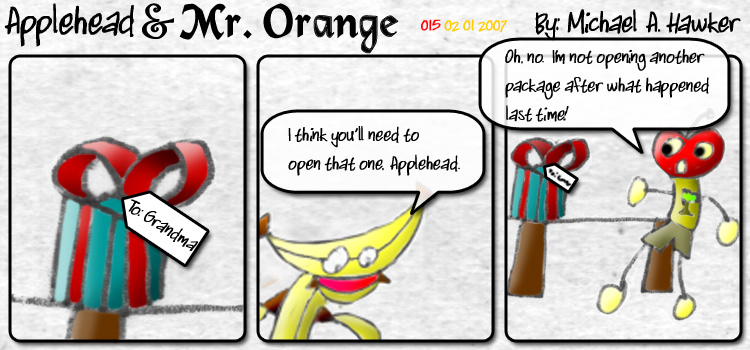 Copyright & Trademark 2006-2007 Mikeware
What could this be? Another package? What could possibly be inside it? Will we find out? Stay tuned...
Original Concept:
September 6th, 2006
Drawn:
January 30th, 2007
Arc:
g-3
1 Comment
Tip: By bookmarking this 'latest' page, you'll always be brought to Applehead & Mr. Orange's latest comic strip!
To view the comments for the latest comic, click here.