Thursday, February 1st 2007
Oh, no. Not that one!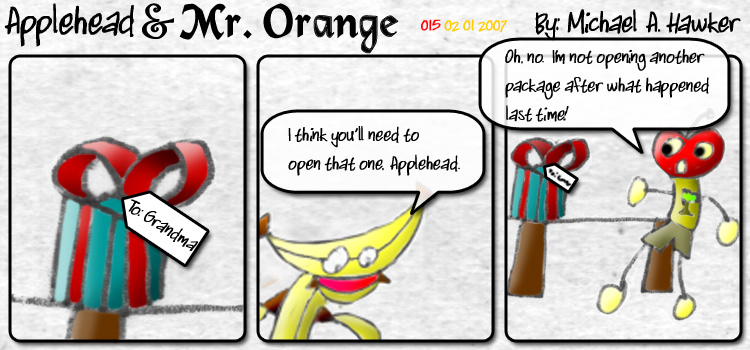 Copyright & Trademark 2006-2007 Mikeware
What could this be? Another package? What could possibly be inside it? Will we find out? Stay tuned...
Original Concept:
September 6th, 2006
Drawn:
January 30th, 2007
Arc:
g-3
1 Comment
Time: Friday 26th of October 2007 11:21:41 AM
Mr. Orange says:
Been kind of swamped... :( Maybe one day I can get back to happily drawing away the lives of AHAMRO. Ideas for dozens of comics still float inside my mind...